Sanctuary Spaces
Beloved's affinity spaces offer refuge and support to folks whose marginalization has impacted their safety and belonging. Centuries of violent erasure asks of us a commensurate amount of centering, focus, and resources. We encourage all Beloveds to become familiar with solidarity and movement work in these spaces.
As a spontaneous village
with one foot in the world we are trying to create,
we hold these spaces are a kind of
visionary art
for speculative futures.
Our prayer is that they serve to advance afro-futurist, indigenous-futurist, and queer eco-futurist worldviews and lifeways while offering overdue refuge.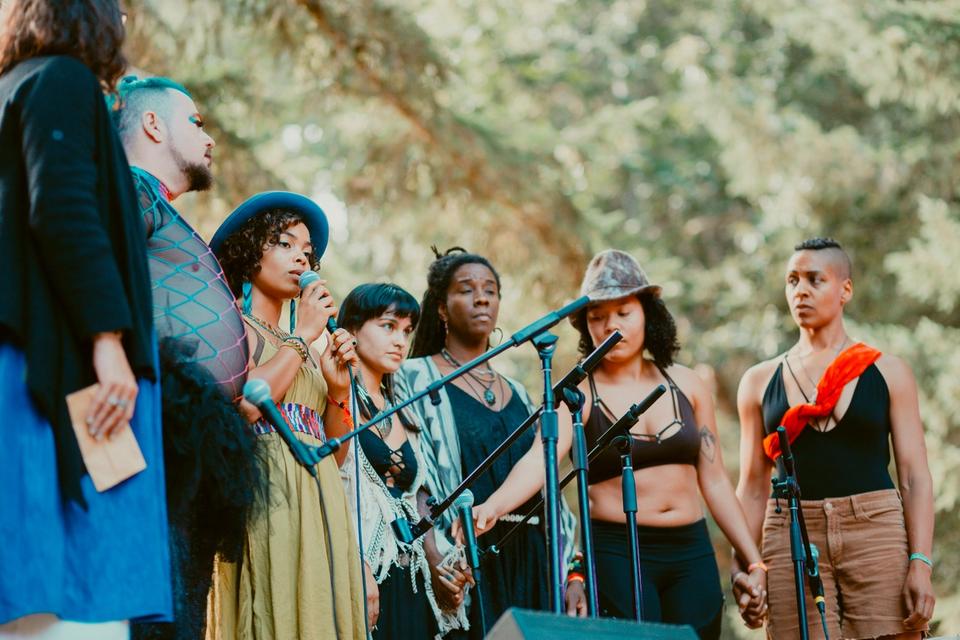 ()
BIPOC Sanctuary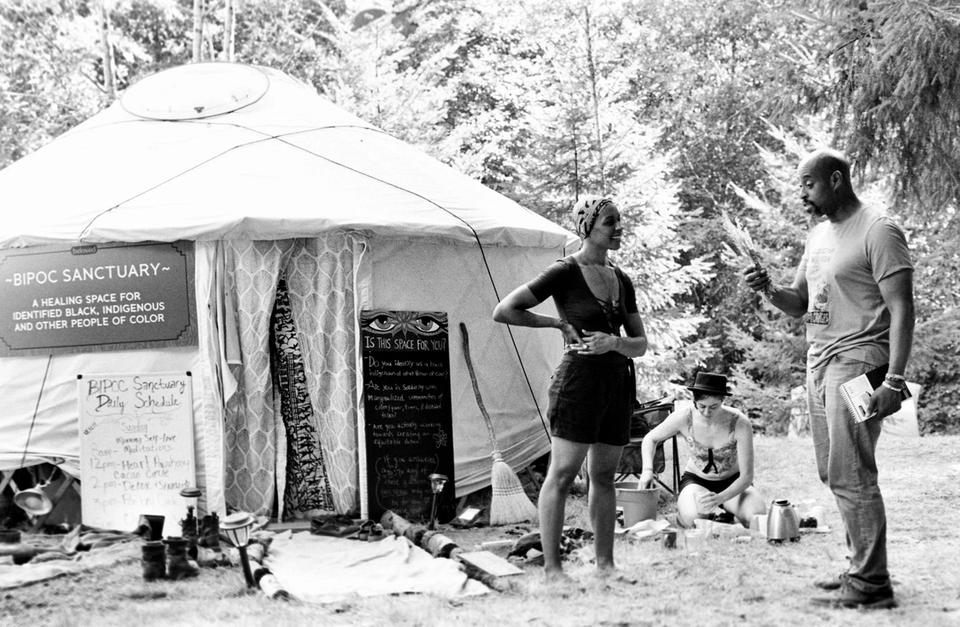 Here at the BIPOC Sanctuary, our intention is to center Black and Indigenous people of color. In this space we respect and honor the sacrifices and unspeakable tragedies Indigenous folks have endured on their own land and the travesties the Black diaspora endured to survive here.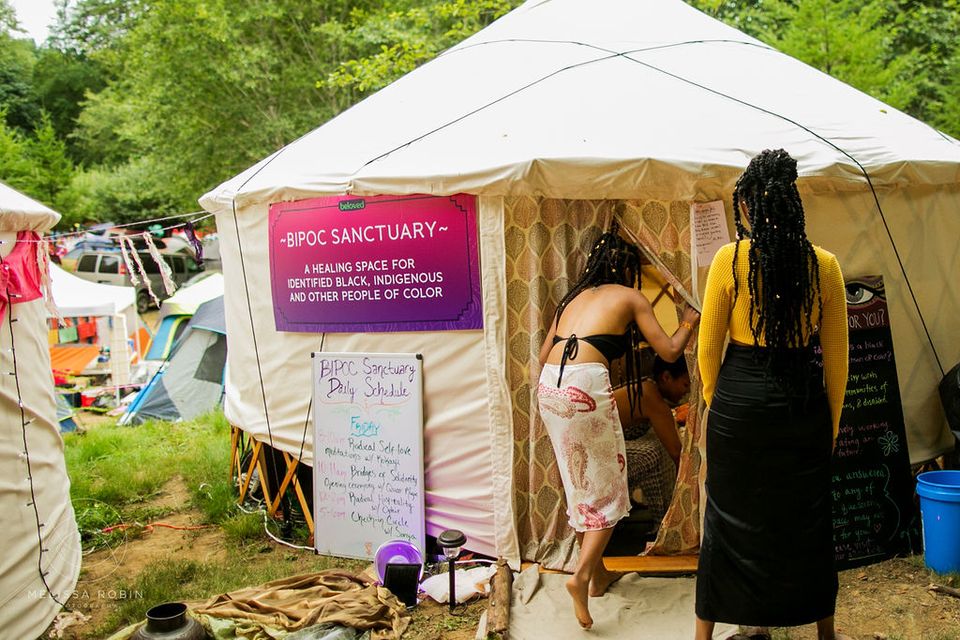 We acknowledge and respect the loss of the lands many of us were forced from and the ancestral wisdom we bring with us, and honor the lands of the First Nations people we now call home.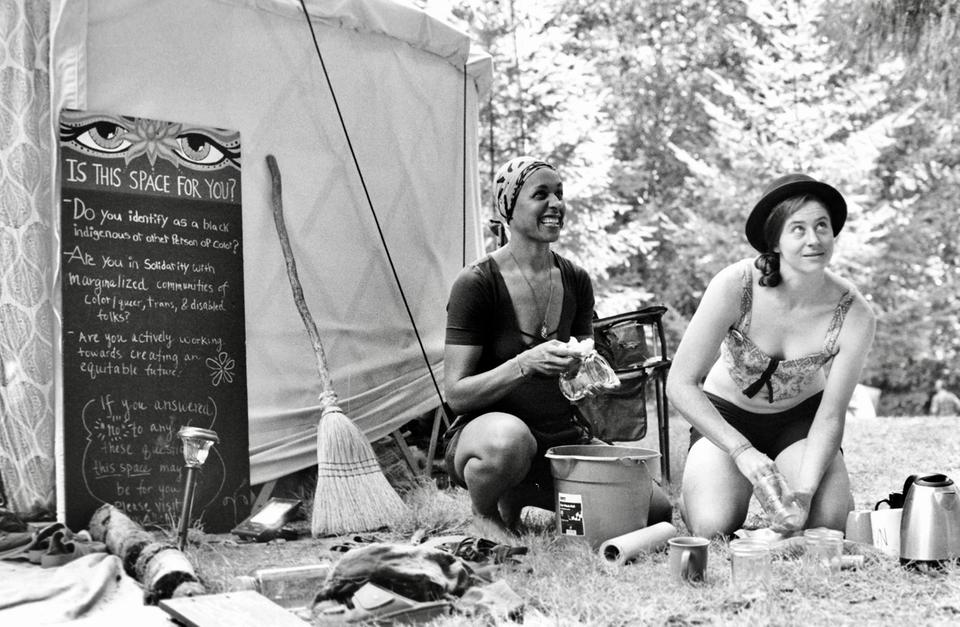 It is a part of our mission
to cultivate an environment that is safe[er]
for marginalized communities of color
regardless of immigration status,
gender identity, ability,
class and so forth.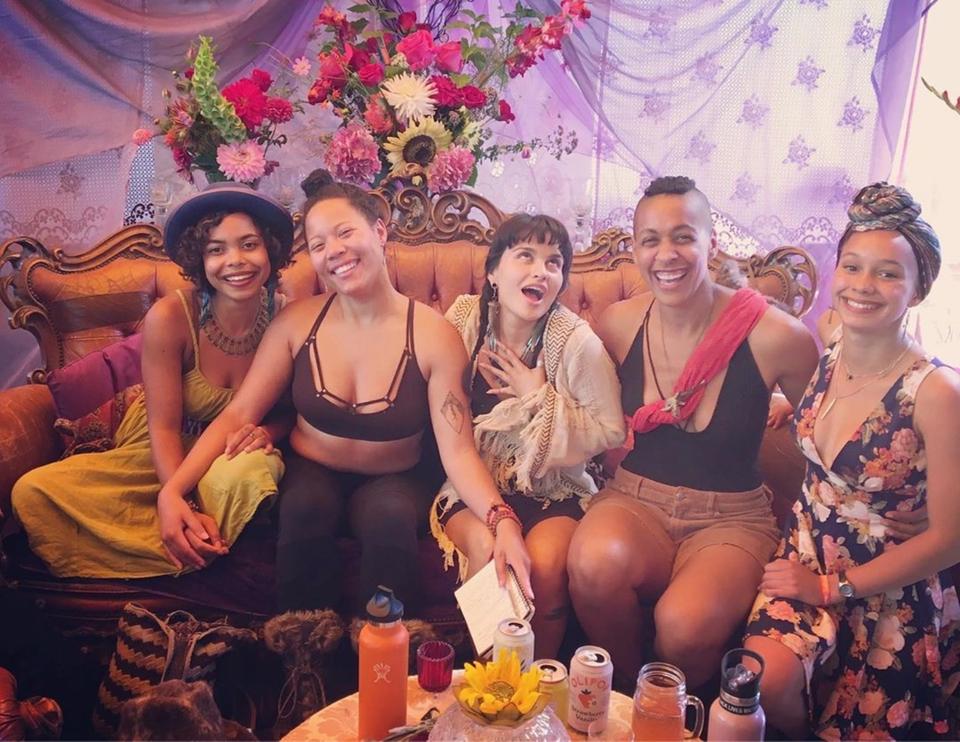 In this space we love deeply and laugh often, and revel in the beauty that is our own resilience. We are actively working to decolonize, seek liberation, resist and simultaneously grieve and celebrate our ancestors whose dreams we embody.
We unapologetically accept and celebrate all parts of ourselves as we work together to empower, reclaim, and rise above all limitations that society has placed upon us as QTBIPOC [Queer, Trans, Black, Indigenous, People of Color].
()
Queer Earth Sanctuary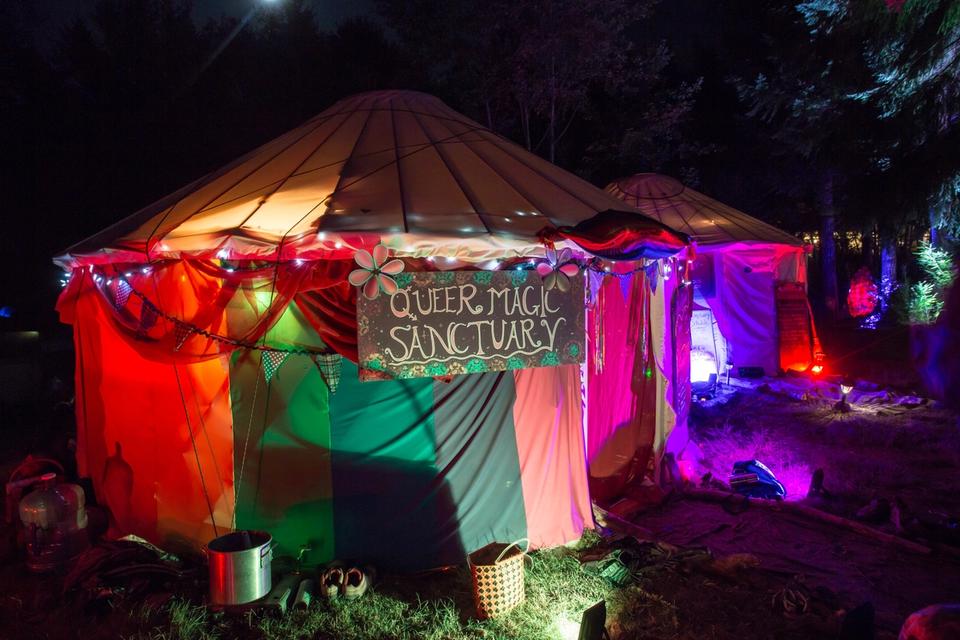 The Queer Earth Sanctuary (formerly Queer Magic Sanctuary) is a safer space for learning and connection for those of us who do not conform to a cis/heteronormative understanding of sexuality and gender, self-identity and interpersonal relationships.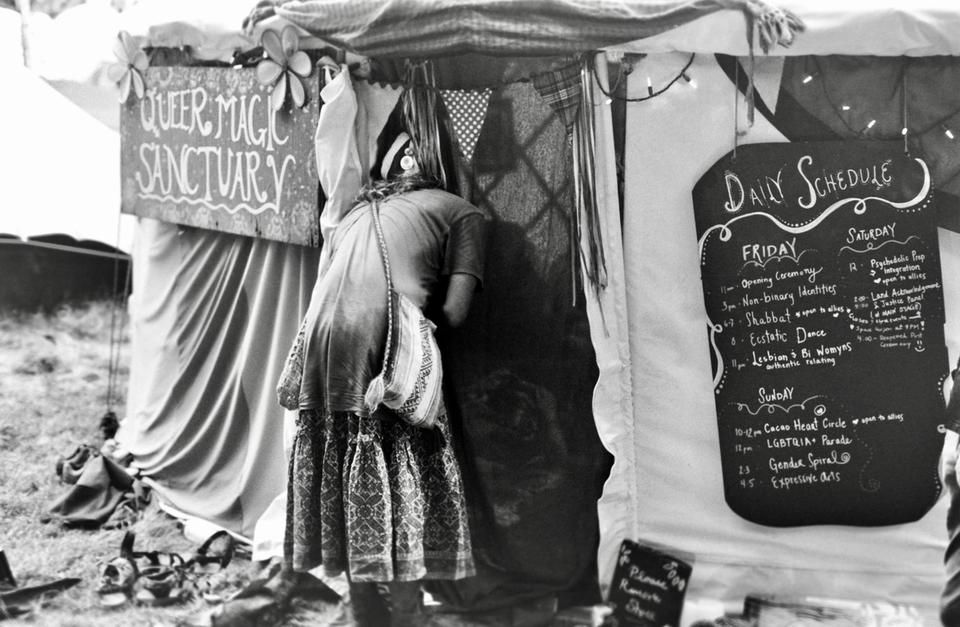 This space
) acknowledges the power of diversity within intersectional identities (
) acknowledges the fluid and expansive universe of gender and sexuality (
) highlights prominent figures in history who helped pave the way for Queer Liberation (
) and offers resources on queer reproductive/sexual health (
Acknowledging that this space has been located on the ancestral and unceded territory of the Confederated Tribes of the Siletz, we honor indigenous cultures and promote non-appropriative, respectful learning about two-spirit histories, in addition to examining the current struggles within the LGBTQAI+ community. We honor that queer BIPOC are impacted by violence and oppression disproportionately, and we center these voices at our core.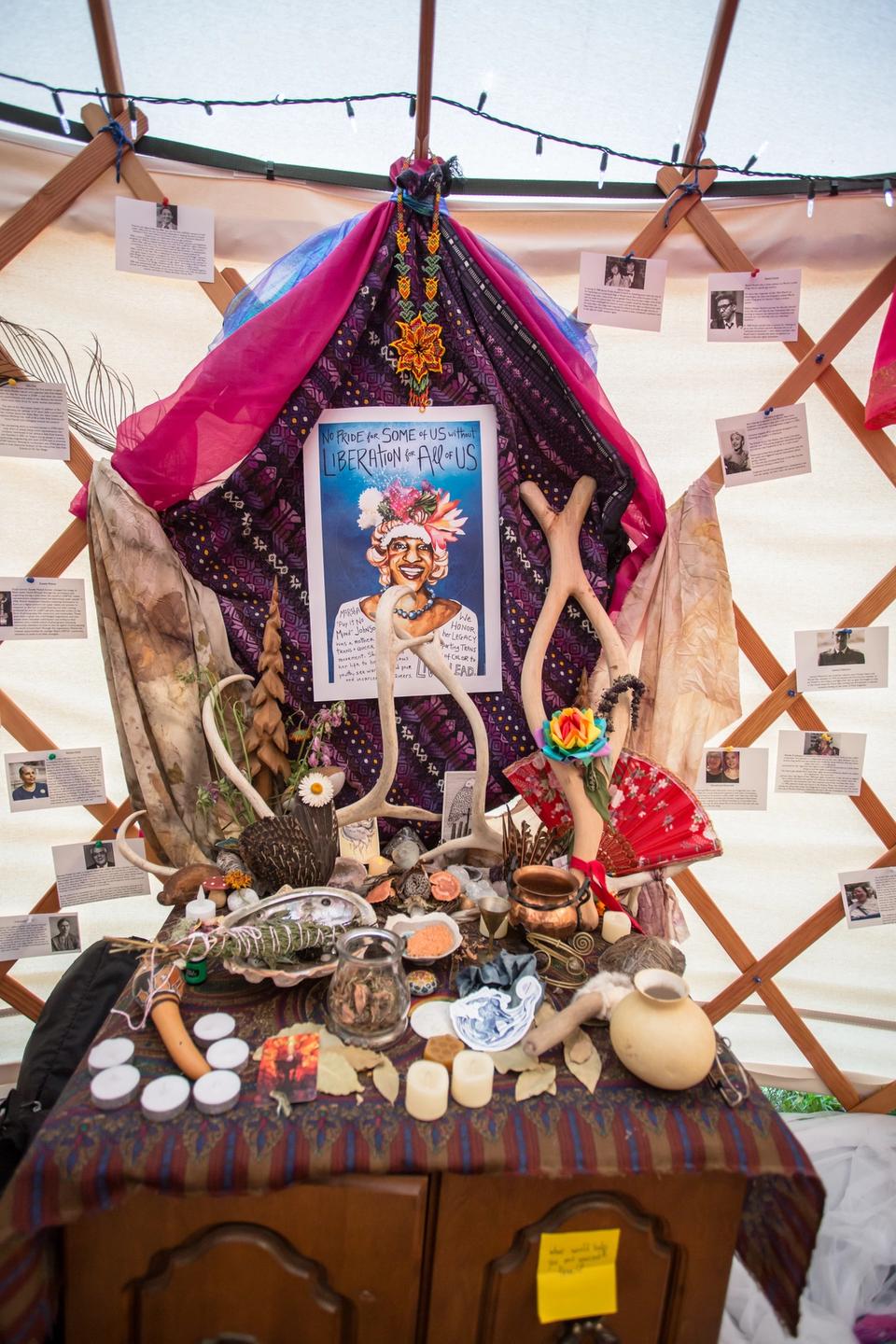 In response to our gender and sexually-diverse kin feeling a sense of oppression and division in such a heteronormative society, there is a necessity to create sanctuary spaces where queer-folk are invited to just "be," to unabashedly express ourselves, and begin to collectively break through divisions. We welcome in the full range of our experiences and invite collaboration in creating community rites of passage that acknowledge our celebrations, our grief, our resilience and collective trauma and changes through the seasons of our lifecycle.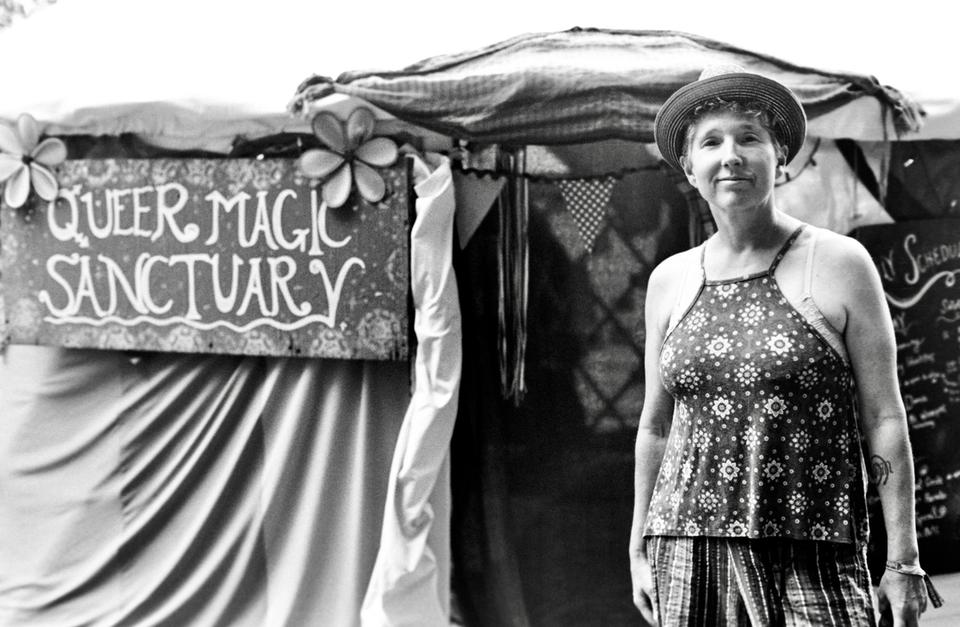 This space is intended to build coalition across difference, to bridge divisions, calling in ancient wisdom to support a flourishing Queer Ecological Future where all may feel safe to exist in their Truest form.
The Queer Earth Sanctuary is a key part of Beloved's ever-evolving understanding of how to create a more inclusive container, working toward the vision of creating a sense of belonging for everyone.
()
Red Tent Sanctuary
The Red Tent Bleeding Space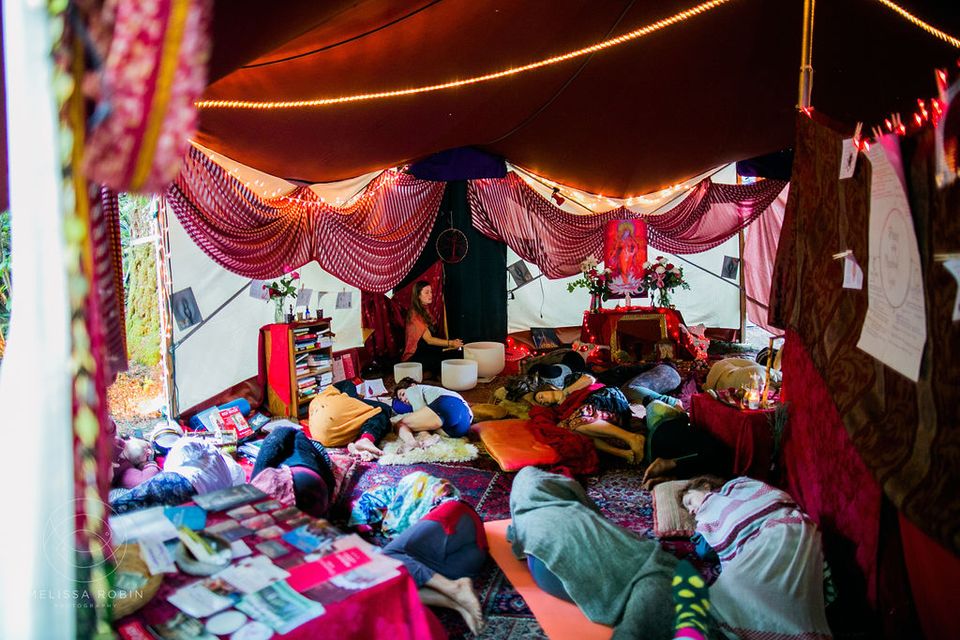 The Red Tent is an ancient tradition found cross-culturally in which menstruating people are given a safe space to rest, connect with each other and the Earth, and hold ceremony. In this space, we reclaim the sacredness of our monthly shed and the power that is found when we return our sacred moon blood back to the Earth. The Beloved Red Tent is an interactive temple that honors the sacredness of menstruation and offers a beautiful, safe, hygienic, and practical bleeding space. Here you are welcome to bleed onto the Earth, change your menstrual products with dignity in a beautiful setting, and offer your blood back to the Earth.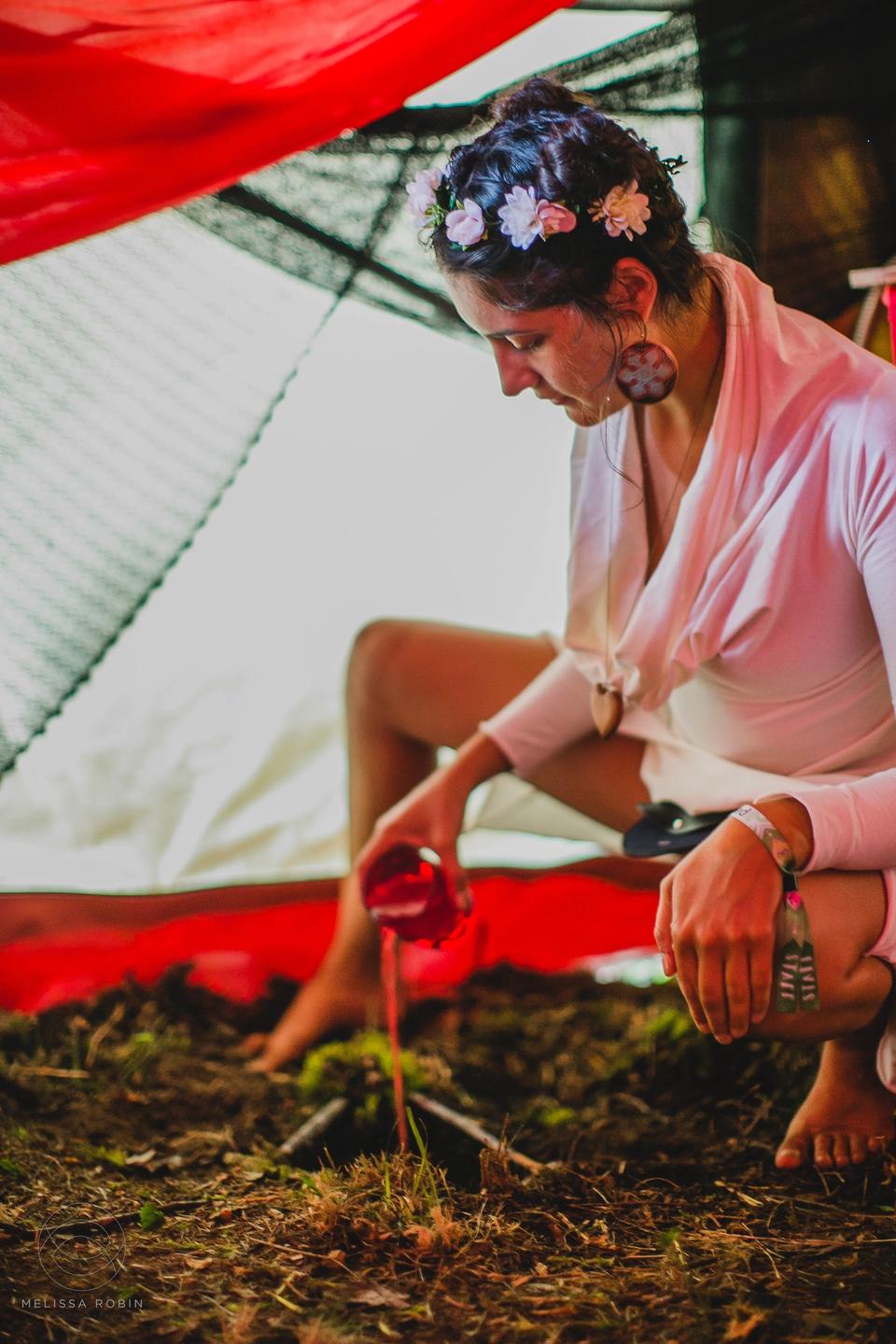 AS THE EARTH
feeds us
so we feed
the Earth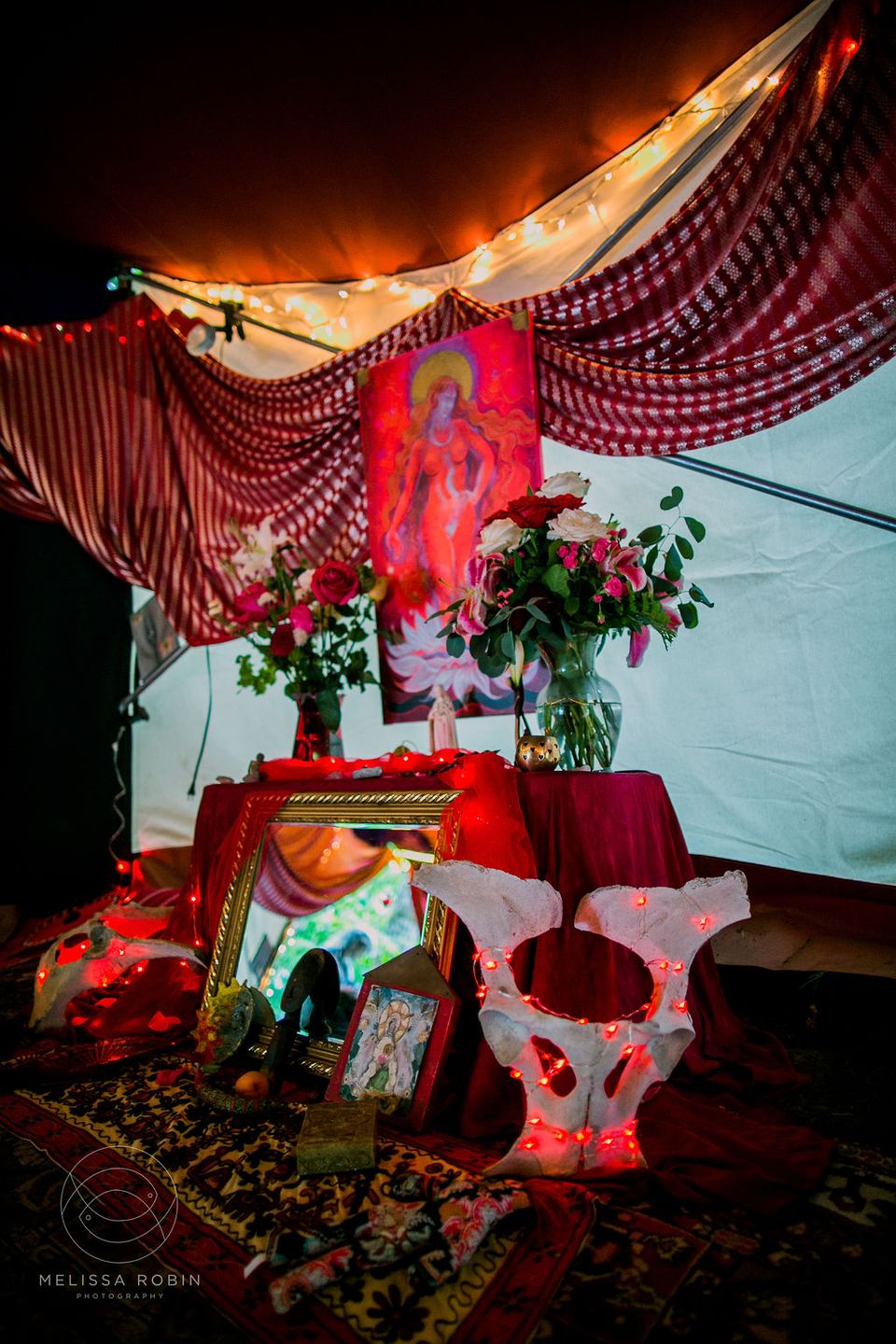 Priestesses from the Goddess Temple of Ashland attend the Red Tent, and are available throughout the weekend to offer guidance around menstrual technologies, blood offerings, PMS remedies, and herbal womb allies. The Temple Priestesses can also offer support and witnessing for issues surrounding sexuality, consent, abuse, hormonal & menstrual disturbances, pregnancy release, womb trauma, self-esteem, and more. The Red Tent is attended 24 hours throughout the event offering tea, cacao, premenstrual & menstrual remedies & therapies, Yoni steams, & menstrual care products. The Red Tent also has a full schedule of workshops, ceremonies, & meditations.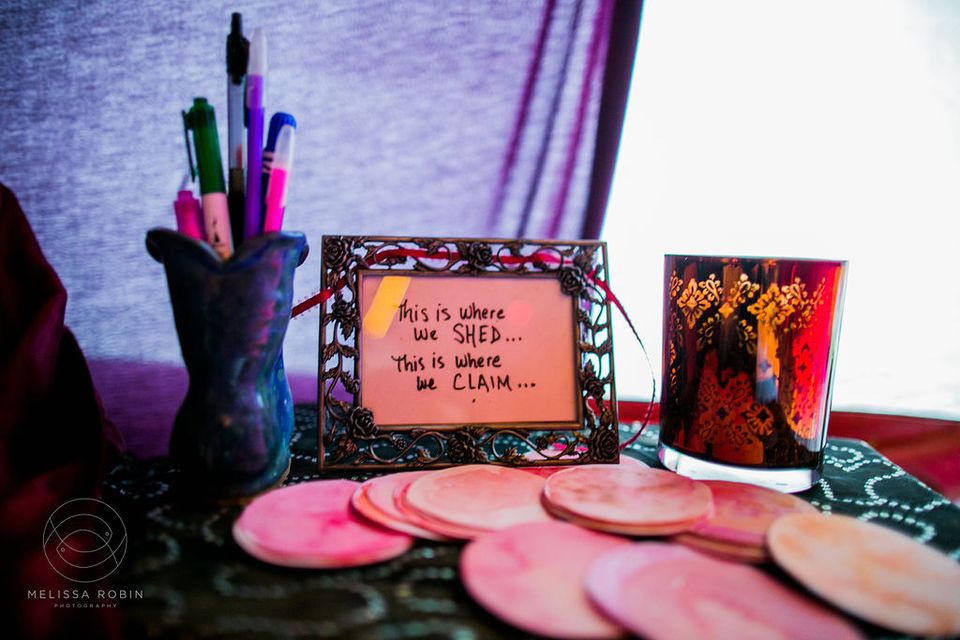 THIS SPACE IS ABSOLUTELY OPEN TO ALL BEINGS WHO ARE INTERESTED IN LEARNING ABOUT OR CELEBRATING THE SANCTITY OF MENSTRUATION.
Bleeding and pre-menstrual people are esdpecially welcomed into this space to be nurtured, celebrated, and adored. There is a private space only for people who are bleeding.
Beloved affirms the gender of those who self-identify.
()
Care Circle Sanctuary
This volunteer-staffed space provides peer support, resources, and opportunities for dialogue regarding consent, boundaries, or sexual violence of any form. This is a safe space, both for survivors and for those seeking to learn better ways to navigate consent and boundaries with others.
The CareTeam are peer counselors ready to offer a listening ear, a nurturing hug, or intervention, if necessary. Look for us in reflective pink vest belts or at the CareTent yurt!