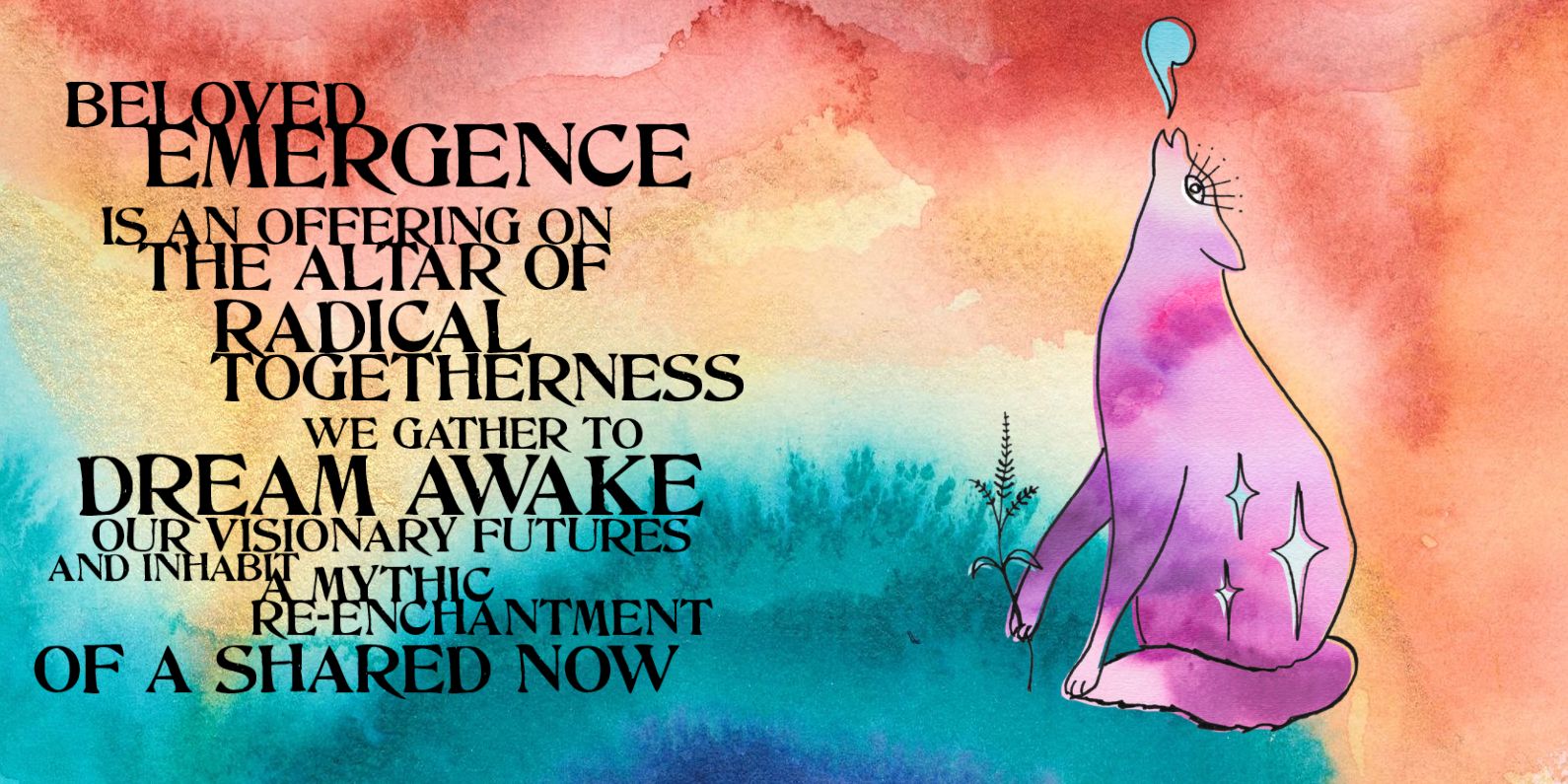 Beloved 2020 Update
Since the initial stay-at-home order for Oregon in March, we have paused, silently holding the vision of being together again this August. We admire Governor Brown's rational and compassionate leadership. In adherence to and in support of her latest directive that mass gatherings be cancelled through September, the Beloved Emergence will now unfortunately have to be postponed until 2021.
We're devastated. Yet, we believe in this event and our community as much as we ever have. Beloved has faced death and chosen life more than once. This is another challenge, and it will not be fatal. With your help, we know Beloved will return.
Our small event operates on small margins. Ticket revenues alone rarely cover all of our expenses. The tickets we've sold to date will not cover the costs we've already incurred, but we are committed to finding our way forward.
We deeply appreciate every Beloved who purchased a ticket amidst the uncertainty. While we are unable to offer refunds at this time, any tickets you have already purchased will be exchangeable for tickets to future Beloveds. Our approach reflects our learning: treading lightly, hands outstretched, stumbling but trusting.
We go through this initiation not to fade away, but to find each other, yet again, on the other side. We must be responsive to change, wholly preposterous, imaginational, courageous, and adaptable. If the ticket cost presents an immediate threat to your financial security, please let us know by completing our emergency refund request form (bit.ly/emergencyrefund).
We are offering the following options for your 2020 tickets:
Transfer your ticket to 2021 or 2022.
Thank you for your willingness to be flexible and your commitment to our re-emergence. Complete this form to transfer: bit.ly/transfermyticket

Gift your 2020 ticket.
If you can gift your ticket purchase back to Beloved, please do. Your support will enable us to imagine future events and offer refunds to those who need them. Thank you. We live through, and for, your generosity. Complete this form to gift your ticket: bit.ly/giftmyticket
Your response with your desired option must be received by JUNE 8, 2020.
When we can be together again, we will. Until we have more news to share, we may pause. While there is tremendous uncertainty surrounding live events, we are exploring new ways to further our vision. We don't know what the world we'll return to will look like, but we know it needs our magic.