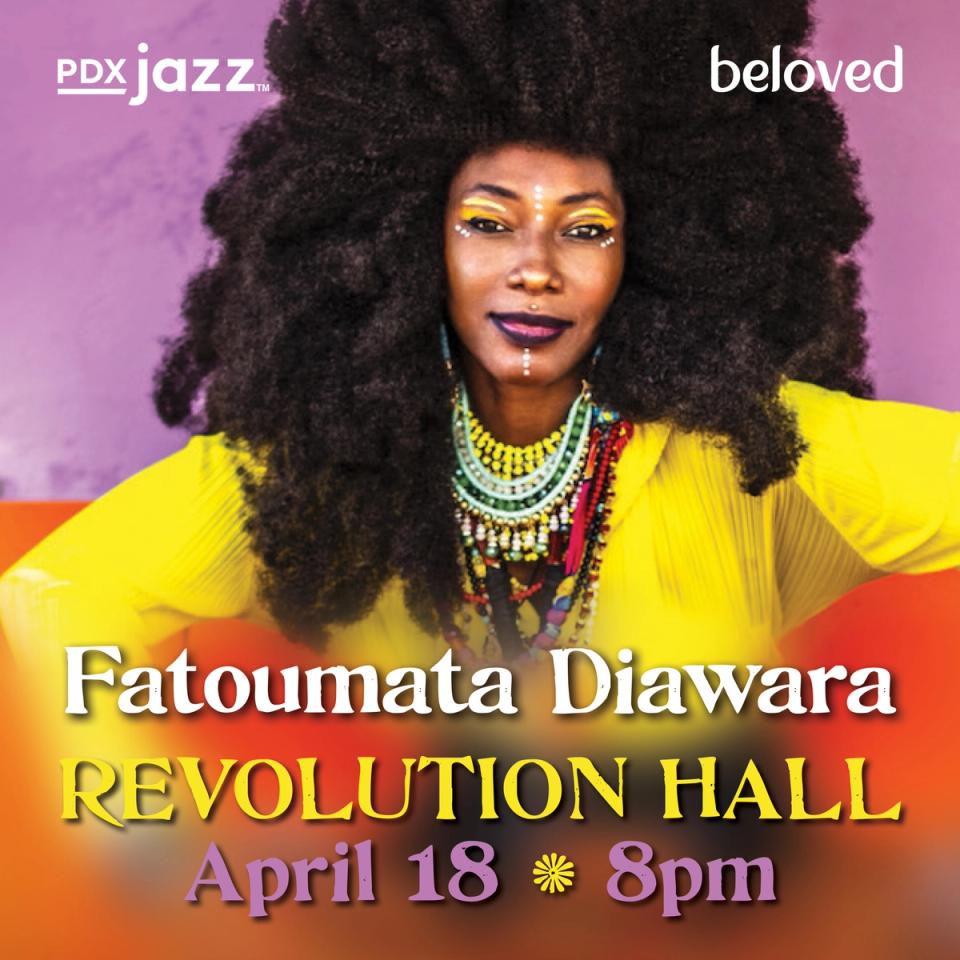 Fatoumata Diawara
Malian Superstar
Tuesday April 18, 2023
7pm Doors/8pm Show
Revolution Hall, Portland
Presented by PDX Jazz, Beloved and Revolution Hall: Beloved Festival performer Fatoumata Diawara, hailed as one of the most vital standard-bearers of modern West African music, takes her artistry to fresh and thrilling heights. The modernity of stinging electric guitar lines and the ancient African strings of the kora, the kamel ngoni, and kit drums combine with the timeless rhythms of traditional percussion to create an unforgettable performance.
Tickets for this all-ages show are on sale now!
RSVP & Share
"Human relationships, hospitality and generosity", this is the Nsera mantra.
Nsera featuring Damon Albarn: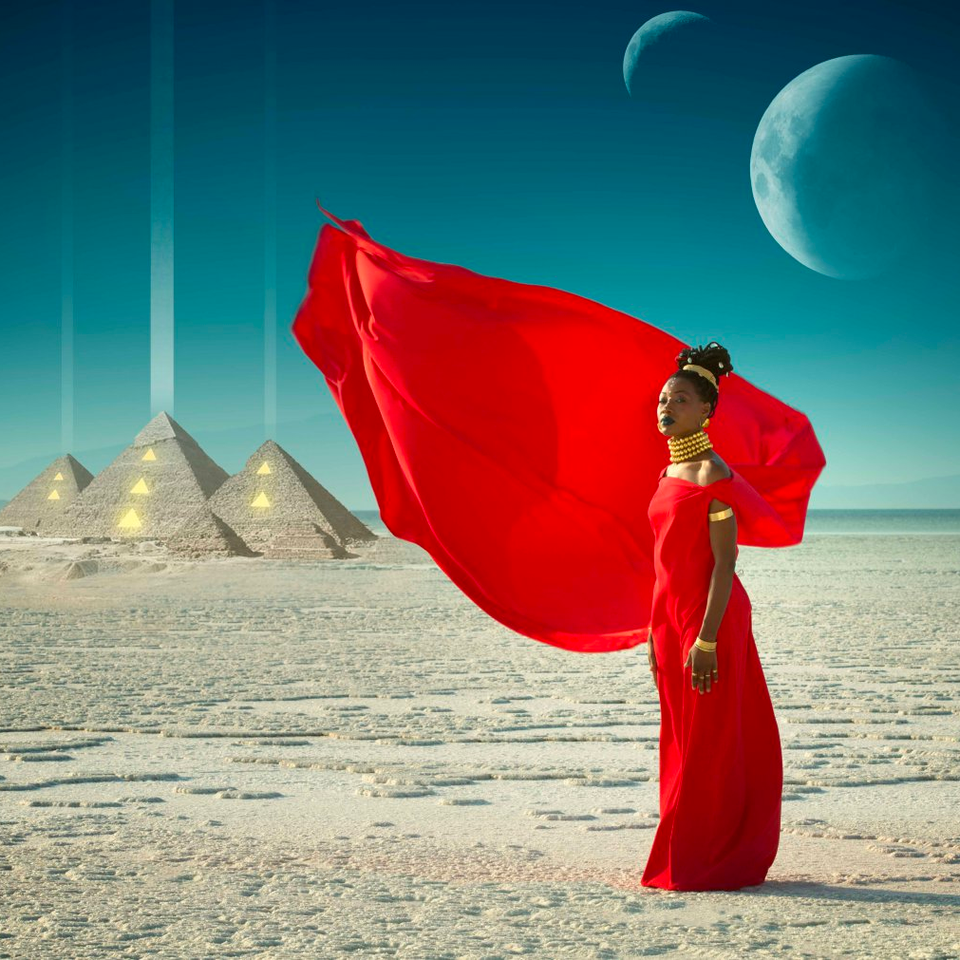 Fatoumata Diawara
Her spectacular 2011 debut album Fatou made the Malian singer and guitarist the most talked about new African artist on the planet.
Those she has worked with include some of the biggest names in contemporary music. She recorded with Bobby Womack and Herbie Hancock; played Glastonbury and other major festivals; and toured with the Cuban pianist Roberto Fonseca.
She assembled a West African super-group featuring Amadou and Mariam, Oumou Sangaré and Toumani Diabaté to record a song calling for peace in her troubled homeland; and climbed aboard Damon Albarn's star-studded Africa Express, which culminated in her sharing a stage with Sir Paul McCartney.
Now Fatoumata is back with a brand new single Nsera - Destination ft. Damon Albarn just out that is sung in Bambara, Mali's official language.
"I took a trip back to my homeland Mali in Africa, and was welcomed with cries of joy."
She may be one of the most outstanding voices in world music, but Fatoumata Diawara remains unclassifiable: Afropop, Afrofolk, Afrofuturism… Somewhere between tradition and modernity, guitar in hand, she brings wassoulou rhythms and West African vocal techniques to meet contemporary sounds. A singer, composer, musician and actor, as one of Africa's leading female voices, she never ceases to surprise.
Revolution Hall
1300 SE Stark Street
Portland, OR 97214

Revolution Hall is a state-of-the-art concert venue which sits at the heart of Washington High School. Founded in 1906 as Eastside High, the school was renamed in 1909 and moved to the iconic brick landmark – where it stands today.

Topping off Revolution Hall (literally) is a Roof Deck Terrace, open weather permitting April through October, offering the best 360 degree views of Portland bar-none for show goers to enjoy before, during, or after a show.