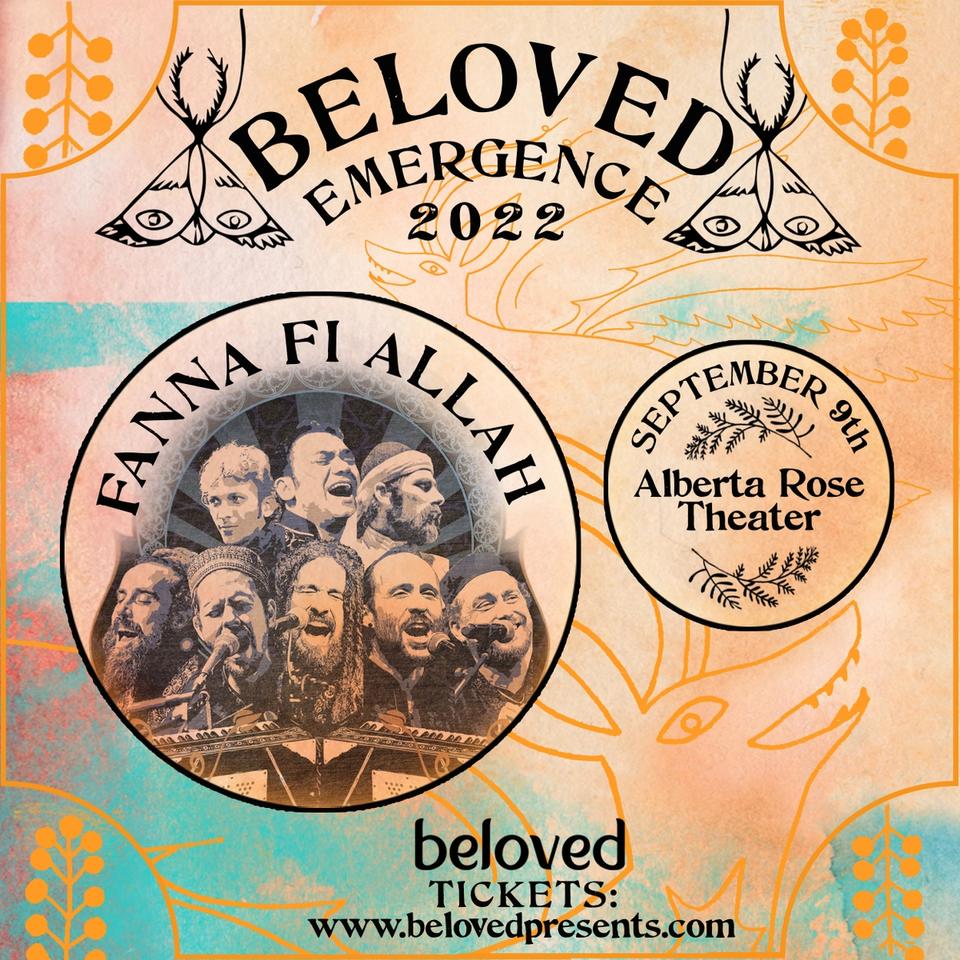 Fanna-Fi-Allah
Friday September 9, 2022
7pm doors/8pm show
Alberta Rose Theatre, Portland
Our Beloved Festival Sufi Qawwali music favorites return to the stage with their passionate devotional practice in which the fire of divine love (ishq) is ecstatically expressed through the mystical verses of Sufi poets, sung in Urdu, Farsi, Hindi and Punjabi.
Tickets for this show ON SALE NOW!
RSVP & Share
Experience the fervor & passion of Sufi Qawwali music
with internationally renowned ensemble Fanna-Fi-Allah.
Qawwali music is an ancient devotional art form that invokes deep
remembrance of the Beloved through powerful song and dynamic rhythm.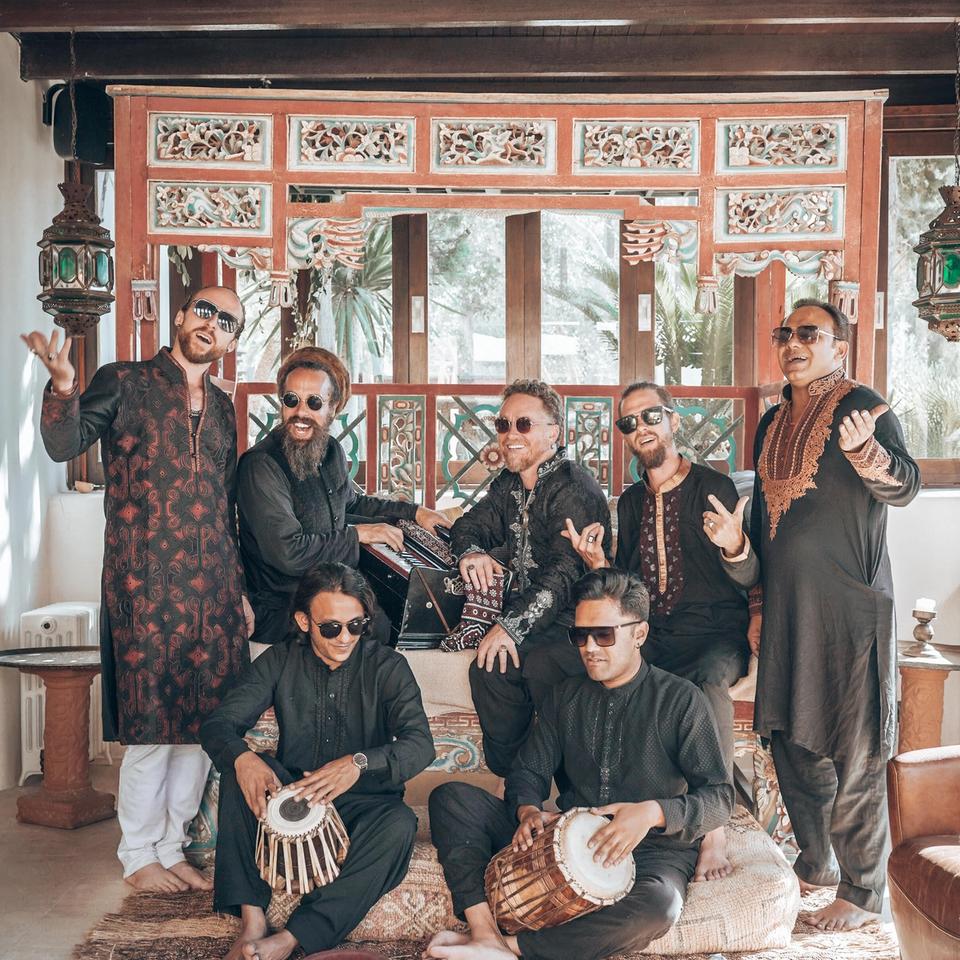 Fanna-fi-Allah's founding members have spent over 20 years learning this classical art from some of the greatest masters of qawwali in India and Pakistan. With the blessings of the masters, the ensemble carry the flame of traditional Sufi Qawwali around the world.
Fanna-Fi-Allah seek to represent the music in its traditional, authentic form and over the last 18 years they have built a cultural bridge between East & West, embodying a universal message of tolerance that is crucial to our time.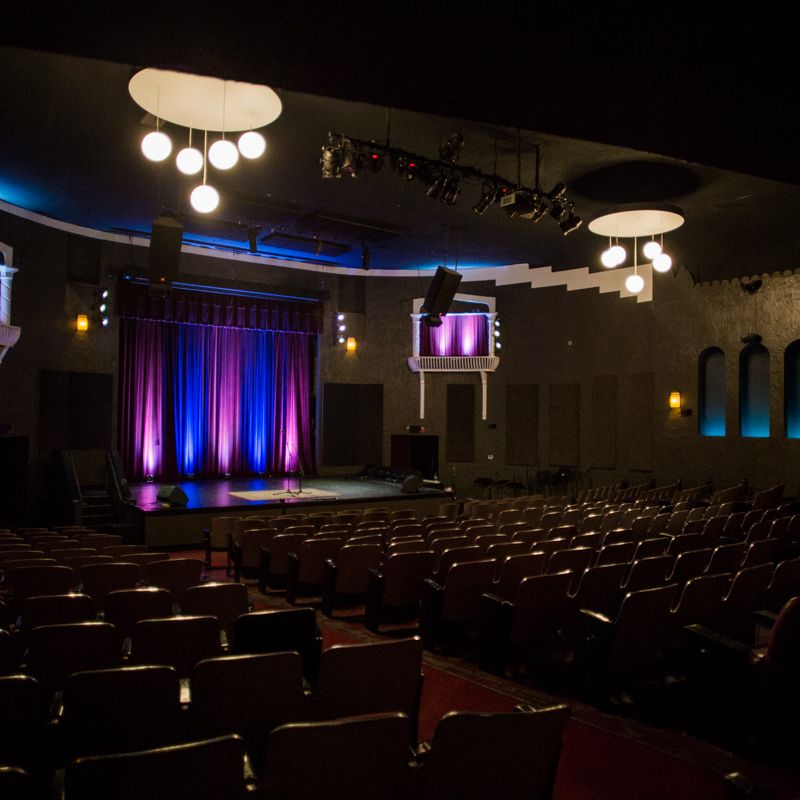 Alberta Rose Theatre
3000 NE Alberta St
Portland, OR 97211
(503) 719-6055

Minors welcome when accompanied by an adult.

ACCESSIBILITY: Wheelchair accessible, inclusive restrooms. If you need additional accommodations, please get in touch via our connect page.
COVID: We will comply with all federal, state, and county protection measures, as well as with respective protections mandated by the venues and the artists. Please check each venue for current info. We encourage masking as long as the virus is circulating in our community.