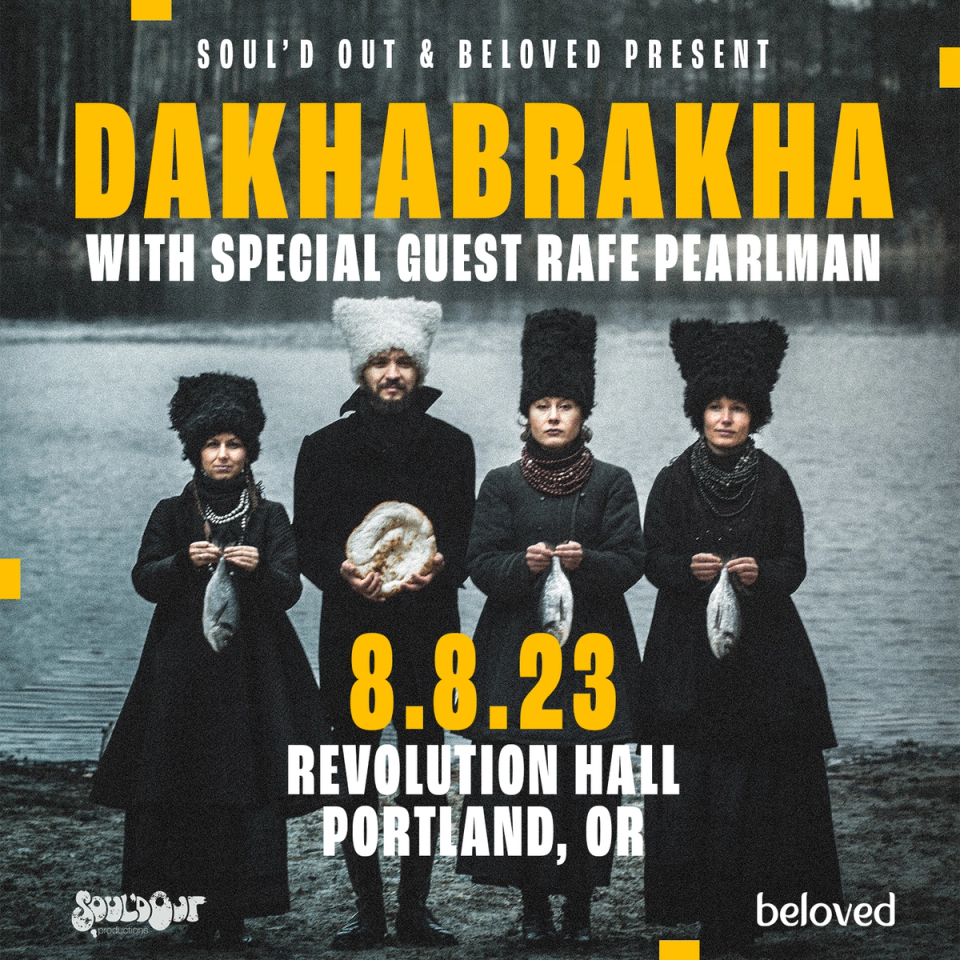 DakhaBrakha
Ukrainian Folk Fusion Quartet
Tuesday August 8, 2023
7pm Doors/8pm Show
Revolution Hall, Portland
Beloved Festival longtime favorite DakhaBrakha is a world music quartet from Kyiv, Ukraine. Visually stunning, dissonant, harmonious, and riotous "ethno chaos" band DakhaBrakha create a world of unexpected new music.

The name "DakhaBrakha" means "give/take" in the old Ukrainian language. Accompanied by Indian, Arabic, African, and Ukrainian traditional instrumentation, the quartet's astonishingly powerful and uncompromising vocal range creates a trans-national sound rooted in Ukrainian culture.

Tickets for this all-ages show are on sale now!
RSVP & Share
DakhaBrakha - Vynnaya Ya
DakhaBrakha's live performances are immersive, moving, and always visually stunning.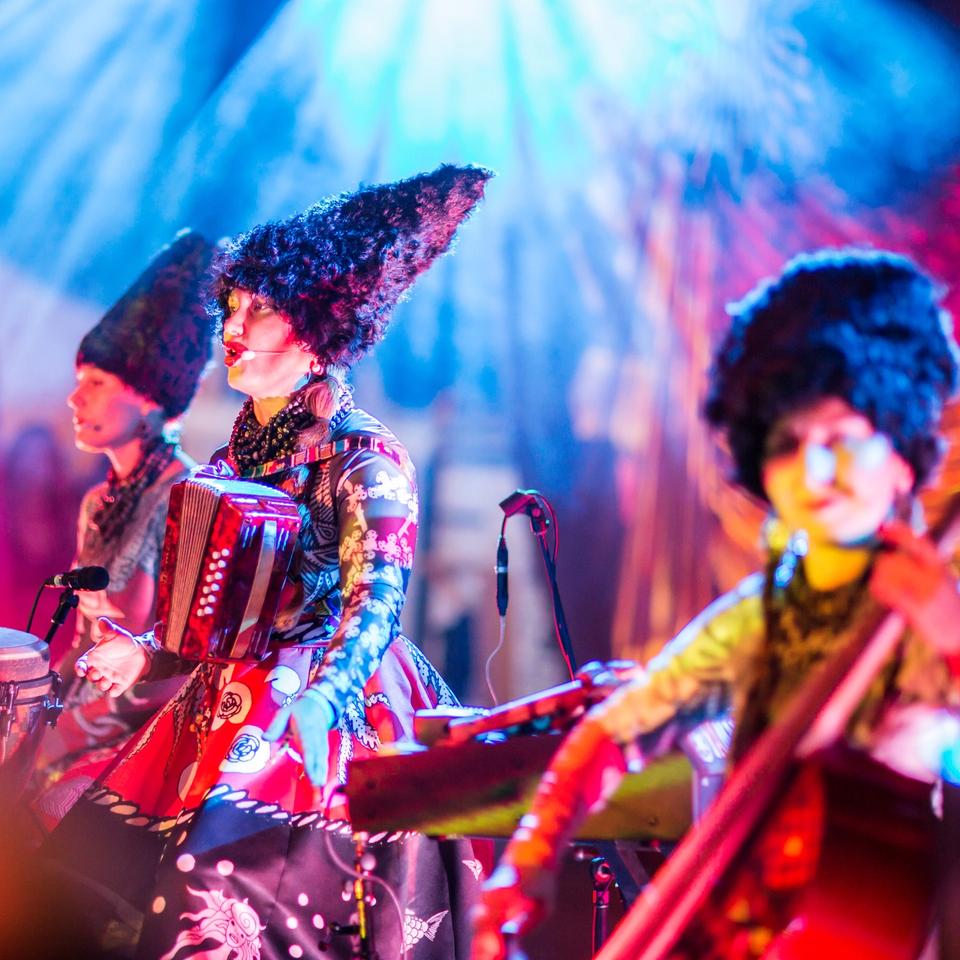 DakhaBrakha
DakhaBrakha was created in 2004 at the Kyiv Center of Contemporary Art "DAKH." Theatre work has left its mark on the band performances and is reflected in the striking visuals of the band's presentation.
DakhaBrakha, a group in which every member sings, consists of Iryna Kovalenko on piano and percussion; Olena Tsybulska on drum set; Nina Garenetska on cello; and Marko Halanevych on accordion, concertina, cajon and drymba (jaw harp). Their music brings a modern interpretation of ancient melodies to a new generation.
As activists, DakhaBrakha continue touring to raise awareness of the humanitarian crisis in Ukraine where war is ongoing.
Revolution Hall
1300 SE Stark Street
Portland, OR 97214

Revolution Hall is a state-of-the-art concert venue which sits at the heart of Washington High School. Founded in 1906 as Eastside High, the school was renamed in 1909 and moved to the iconic brick landmark – where it stands today.

Topping off Revolution Hall (literally) is a Roof Deck Terrace, open weather permitting April through October, offering the best 360 degree views of Portland bar-none for show goers to enjoy before, during, or after a show.